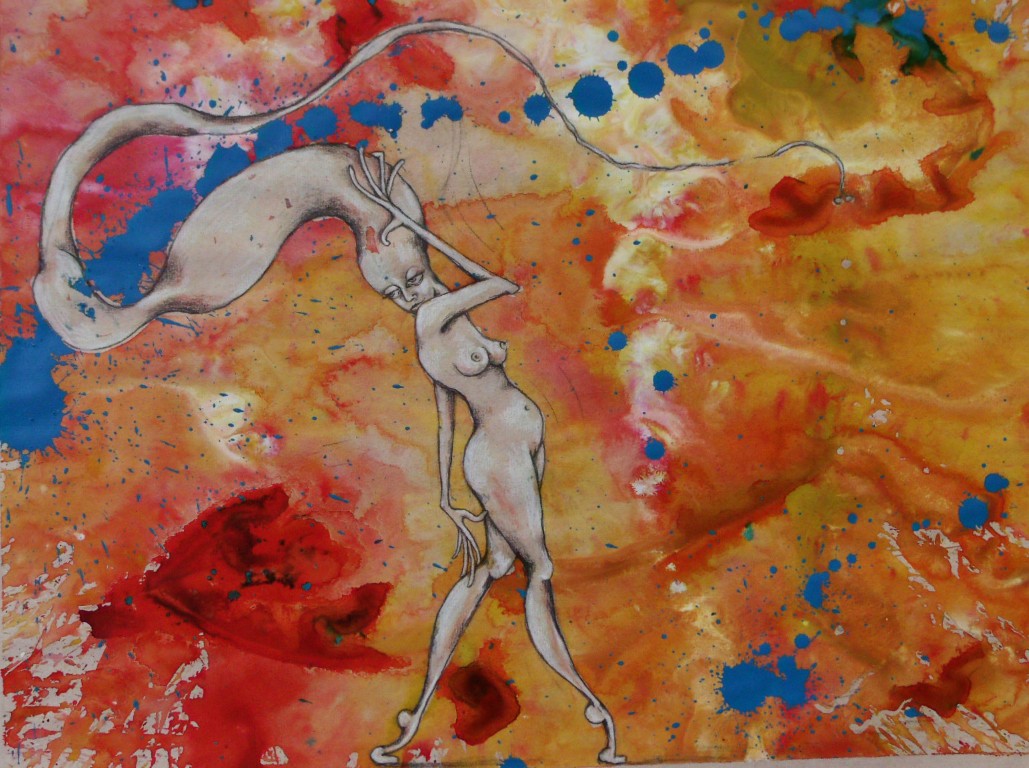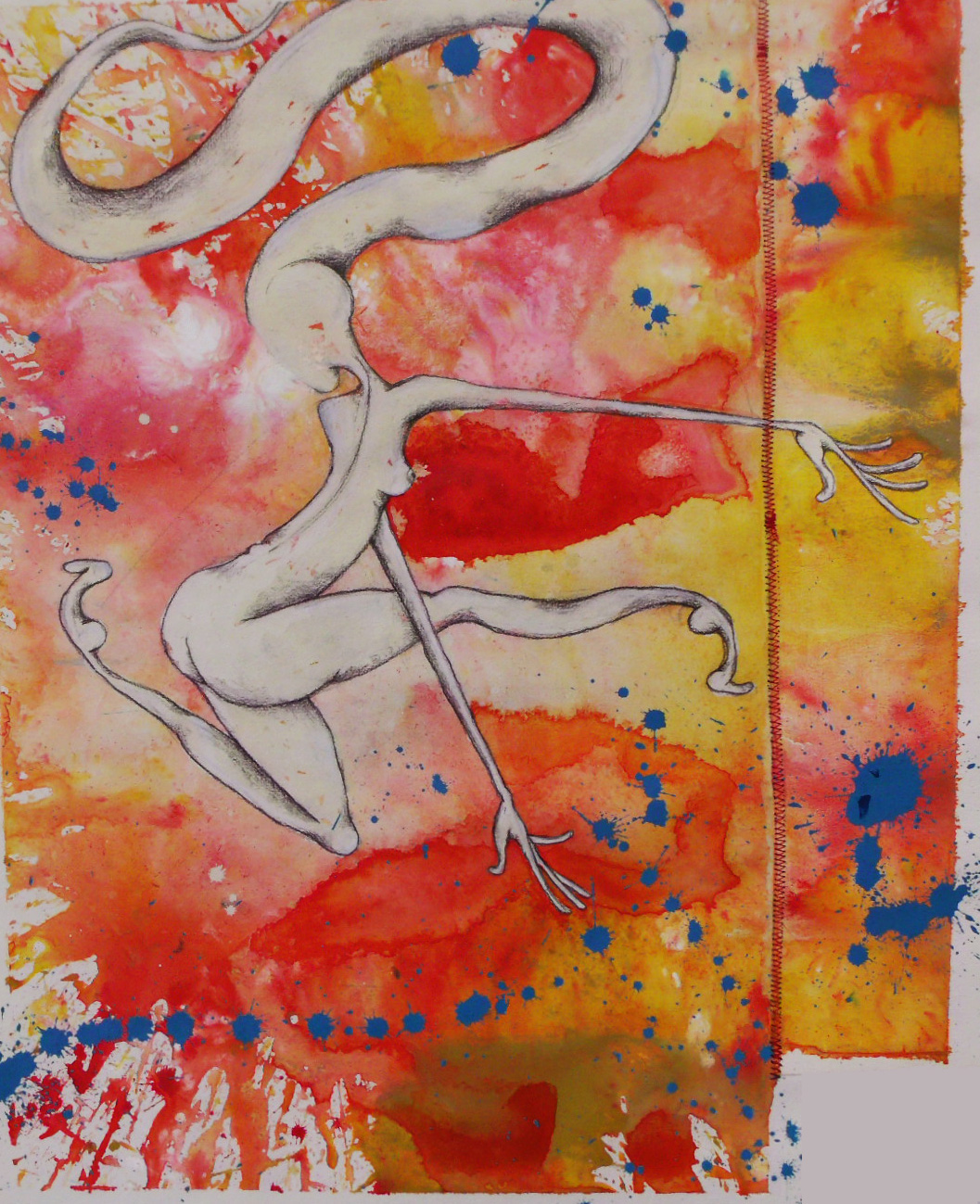 Kizzle
Do you ever feel like you are climbing up the stairs, and falling down them, at the same time?
Ink and Oil on Panel
(SOLD)
Electric Zoo
Embrace the animal within.
37"x25"
SOLD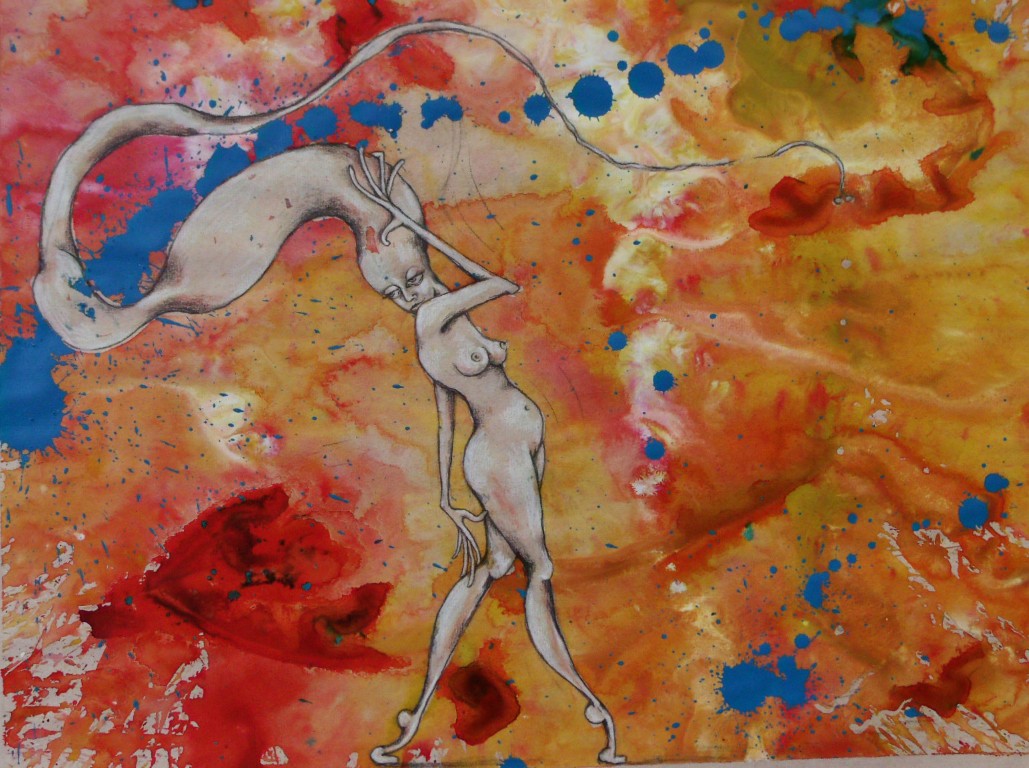 Interdementional Traveler
The Big Up Down
Pain and pleasure, love and hate, falling and floating.
Ink and Oil Paint on Panel 56"x28"
SOLD